Comprehensive Consulting & Training Services
Website Accessibility Services
247 Accessible Document Services

allAxS is designed to meet your needs and ensure accessibility for all.  We offer a full continuum of accessibility compliance services to government entities, businesses and organizations to aid in compliance of local, state and federal laws, regulations and standards.  We offer technical assistance and training on the Americans with Disabilities Act of 1990 (ADA). Topics addressed includes the non-discrimination requirements in employment, the obligations of state and local governments and business to ensure that programs, services and activities are readily accessible to and useable by people with disabilities.  We have specialized consulting services for accessibility compliance in recreation, hospitality & tourism industries, transportation, and health profession accessibility including educational programs and facilities for employment and public access. We offer diversity, cultural competency, universal design, and access and inclusion services and training to ensure organizations embrace, engage and achieve inclusive intuitional diversity and accessibility goals.  In addition, we offer assistive technology and reasonable accommodations consulting and training services with direct access to discount devices you may need.  We are a link to disability resources, advocacy and diversity services across the country.
NEW in 2017!!!
Touch the Future is excited to be a US Distributor of 247AccessibleDocuments and BarrierBreak Web Accessibility services.  We are able to provide clients cost effective solutions to ensure websites, publications, word documents, presentations, PDFs, and forms are all accessible for users with disabilities.  Contact us today for a quote.  Learn more:  247AccessibleDocuments

Accessibility & Barrier Removal

ADA Title I, II & III Consulting & Training
Facility & Site Surveys
Planning and Design Support
Self Evaluation & Transition Plan Support
Specialization in Recreation & Transportation
Policy Review & Development
Technical Support
Expert Witness

Health Professions Accessibility & Universal Design Training & Consulting
Educational Programs
Facilities– Employment & Public Access


Diversity & Cultural Competency Training

Transit Planning Consulting

Hospitality & Tourism Industry Accessibility

Disability Resources & Advocacy

Home Access & Aging in Place

Service Dogs

Assistive Technology & Reasonable Accommodations

Web Accessibility

Continuing Education Credit Opportunities

Accessible Documents and publications
OUR EXPERT TEAM
Sandy Hanebrink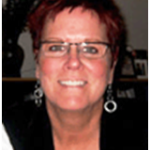 Robin Jones