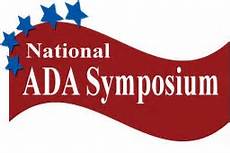 2016 National ADA Symposium
Denver, Colorado
June 19-22, 2016
---
ADA Lunch & Learn
June 14, 2016
County Square
Greenville County, SC
---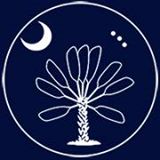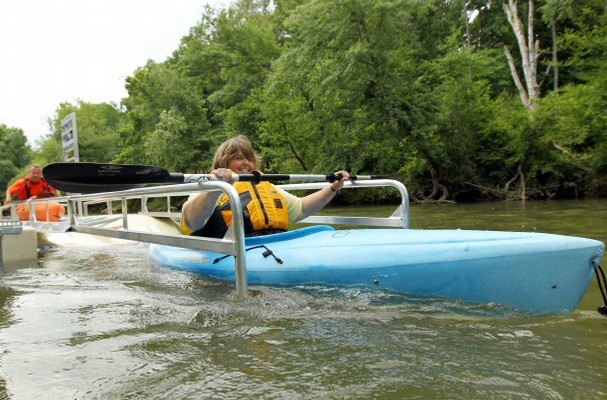 Saluda River Rally
Dolly Cooper Park
Anderson County, South Carolina
June 4-5, 2016
---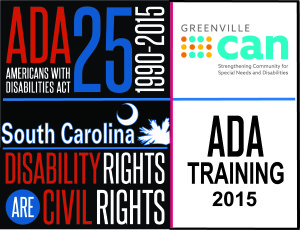 Greenville County Square, Suite 400
301 University Ridge, Greenville South Carolina

ADA, Title II Training –RESCHEDULED TO JANUARY 14 & 15, 2016

Greenville CAN presents a two day ADA training focused on Title II (Government) ADA Standards.
Day One provides an overview of ADA Title II requirements and standards with comparison to State Standards for county and municipal governments and their contractors.  Regulations enforced by the Department of Justice and Department of Transportation will be reviewed. Changes in effect since March 15, 2011 will be discussed. Common errors and omissions will be discussed and best practices will be presented for existing facilities and new construction and alterations in order to ensure facilities are accessible to and usable by individuals with disabilities.
Day Two focuses on the ADA & IBC Recreation Standards and Guidelines including but not limited to Amusement Rides, Recreational Boating Facilities, Exercise Machines and Equipment, Fishing Piers and Platforms, Golf Facilities, Miniature Golf Facilities, Play Areas, Swimming Pools, Wading Pools, and Spas, Shooting Facilities with Firing Positions and Outdoor Developed Areas.  All areas will be covered but focus will be on recreation facilities offered in the Upstate Area.
Presenters:
Peter Berg, Project Coordinator for Technical Assistance and Employer Outreach, Great Lakes ADA Center
Sandy Hanebrink, Executive Director & ADA Consultant, Touch the Future, Inc.
Ruthie Helms, Building Official/ADA Coordinator, City of Greer
Robin Jones, Director, Great Lakes ADA Center
Kimberly Paarlberg, RA, Codes and Standards, Senior Staff Architect, International Code Council
ADA Course & Speaker Information
CEU Certificates will be provided by:
Great Lakes ADA Center, University of Illinois Chicago, Approved AIA Provider
*AIA including some Health & Safety credits available
**11.5 / 2 days SCLLR credits available
Questions?
For more information please contact Sandy Hanebrink at admin@touchthefuture.us / 864-221-4011  OR  Mike Teachey at mike.teachey@greenvillecan.org / 864-420-1366.
---
OPEN TO COUNTY & MUNICIPAL:
ADA Coordinators
Recreation Officials
Building & Codes Officials
Transportation Officials
Planning Officials
Roads & Bridges Officials
Legal Counsel
Design & Architecture Contractors
Area Engineering, Design and Architectural Firms
Area Organizations with Related Interests
---
Call 864.221.4011 for all inquiries.
Thank you.
---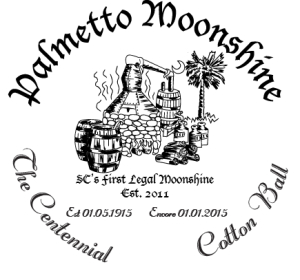 Touch the Future is proud to be a benefactor of the Palmetto Moonshine Annual Cotton Ball hosted by Pints for the People on New Year's Eve 2015 at the Anderson Civic Center, Anderson, South Carolina
SPONSORSHIP OPPORTUNITIES AVAILABLE
---
Check back for more exciting events soon!!!