Touch the Future is the home of ReBoot™, a national benchmark and trademark program that is  committed to computer access for individuals who are disabled, seniors, Veterans or from disadvantaged communities.  We also support other non profit organizations, educational programs and public libraries or museums. Computer donations are refurbished through our ReBoot™ Program. Touch the Future is a certified Microsoft Registered Refurbisher (MRR), that evaluates donated equipment, wipes hard drives (protecting your identity), and loads licensed Microsoft software for the customers use.  Additional services include Training, and Warranty and Help Desk support are available.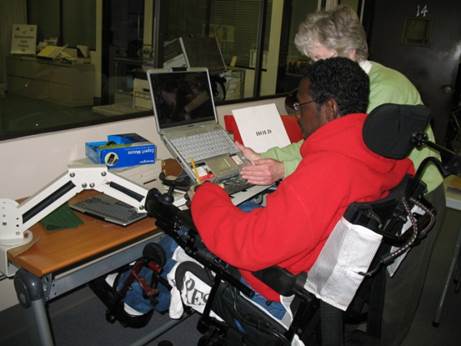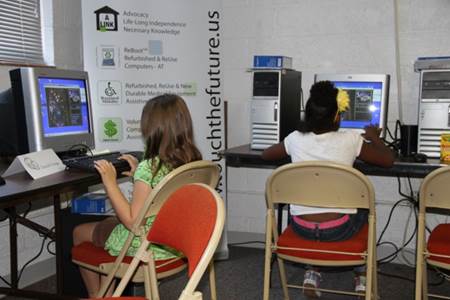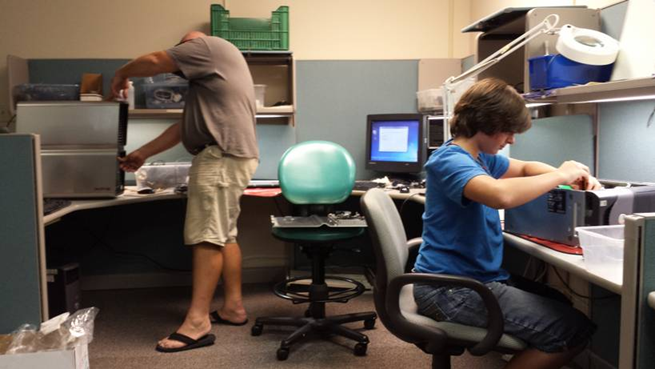 CERTIFIED TECHNICIANS PROVIDE THE FOLLOWING COMPUTER SERVICES:
• Donor Identity Protection is assured by use of Department of Defense technology
(Certificate of Wiping) or hard drive destruction (Certificate of Destruction) is available for small fee
•Help Desk support for all computers
• 1 year limited warranty for ReBoot™ desktop computers
• 90 day limited warranty for laptops
• Assistive Technology and Specialized software installed upon request
• Computer Skills Training
• Computer Assistive Technology Demonstrations and Training
• Specialized "Train the Trainer" Programs
• Repairs and Upgrades
• End-of-Life recycling and proper disposal
* Touch the Future, Inc. has provided over 15,000 computers through ReBoot™ across the United States.
** For your protection and the World's–A $10 Identity Protection/No landfill fee is requested.
Please visit our Store to order your affordable ReBoot™ computer today.
Unfortunately, we are unable to provide free computers but do offer Linux towers starting at $65, Windows 10 towers starting at $125 and Windows 10 with Office Home & Business towers starting at $155.  LCD monitors are available starting at $20.  Computers are prepared after payment is received.
Please complete the following form before ordering your ReBoot™. You can also request additional information using this form.  Thank you.