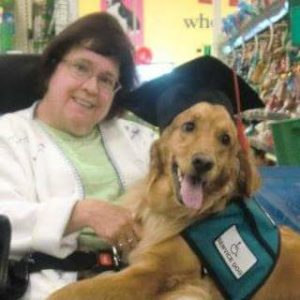 Mary Kiddoo Memorial Fund has been established to honor the life of Mary Lynn Kiddoo
---
Mary Lynn Kiddoo, 60, of Columbia, SC, passed away peacefully on Thursday, May 19, 2016.  Her Sisters were with her during her last days.  A memorial Service was held at the Church of the Apostles in Columbia SC the following Sunday, with family and many friends attending.  She will be interned in Aledo, IL.
Mary is survived by her two Sisters, Sandra Shoch of Hayesville, NC and Patricia Millman of Tequesta FL, her Aunt, Rosalie Thede of  Aledo IL, her Brother-in-Law, William Shoch of Hayesville NC, her Nephew, Curtis Shoch of Kennesaw GA, her Nieces, Kelli Scheuler of Broadlands VA and Tracy McGowan of Acworth GA, and her beloved service dog, Molly.  She was predeceased by her parents, William and Mary Louise Kiddoo, of Kewanee, IL and Tequesta FL, and by her twin Sister, Martha, who died at birth.
Mary was born in Kewanee IL, July 22, 1955.  She attended Wethersfield grade and middle school and graduated from the Anne Carlson High School in Jamestown, ND.  She earned a BA degree from Mercer University, Macon, GA and a Master's Degree in Education from the University of South Carolina.  She worked as a Parent Educator at the Developmental Disabilities Center at USC and as a counselor to children in the after-school program at St Mary's Episcopal Church in Columbia.
Mary was a kind and loving soul who dedicated her life to helping others.  Mary was born with cerebral palsy, but lived a vibrant life. She was a strong advocate for independence for herself and for others with disabilities.  She was a role model for many who knew her.  She was a devout Christian and a past member of St Mary's Episcopal Church and an active member of the Church of the Apostles. Mary loved her service dogs that helped her to live independently and fully.  Her last service dog, Molly, also competed in dog competitions with Mary winning 2nd Place in their very first competition.
Contributions to honor her life may be made below.  Your tax-deductible contributions will help to provide scholarships for individuals with disabilities to obtain needed equipment or technology for independence.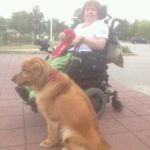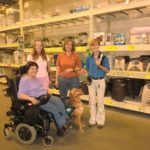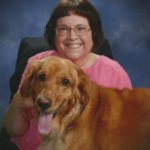 If you prefer to mail a check please make it payable to:  Touch the Future
For Mary Kiddoo Memorial Fund
C/O WSBS
1211 N Main Street
Anderson, SC 29621